Olympia Flea Management
Keep You & Your Pet Safe in Thurston County & Mason County
Fleas are difficult to kill because they have a longer lifespan than many other pests. Once you experience a flea infestation in your home, it can take months to management properly. At Olympia Pest Management, we are certified in quality pro and green pro because we understand there's no one size fits all for pest extermination. We have spent five years treating every customer like family because there's nothing more important to us than getting the job done right, no matter what.
---
Call our team at (360) 819-1230 when you experience the early signs of infestation so we can provide professional flea management in Olympia!
---
How We Get Rid of Fleas
There are four main steps to removing fleas. Like any other pest treatment, it may take more than one service and maintenance to management fleas completely.
Properly removing fleas includes professional and at-home solutions like:
Sanitation: Fleas can frequently breed in bedding, pet beds, rugs, and carpeted areas. It's vital that you thoroughly clean these materials, vacuum, and sweep the floor.
Pet treatment: Every pet in your home experiences fleas. You should treat them simultaneously as home treatment so their timelines are the same. Pets need to be bathed with soap and water and combed with a flea comb. Fleas are common around the neck, face, and in front of the tail. Your veterinarian can also recommend flea management for your pet.
Home treatment: This is where the professionals at Olympia Pest Management come in. We can inspect your home to determine what treatments will work best for your home's indoor and outdoor areas.
Follow-up: Fleas are resistant to insecticides during specific life cycle stages so you may need multiple follow-up treatments within the next five to ten days. You should continue to sanitize your home regularly throughout this period to kill eggs and immature fleas. These four steps are critical to our expert flea management in Olympia.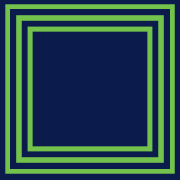 Same-Day Services Often Available

Customized Service For Your Needs
Signs of Flea Infestation
We understand that many pet owners treat their pets as loving family members, so you don't want them to suffer because of fleas.
Here are a few clear signs your furry loved ones have fleas:
Scratching
Hair loss
Welts
Red skin
Ankle bites
Pale gums
Restless pets
Most people know that scratching and welts are clear signs of fleas, but hair loss, pale gums, and red skin also indicate fleas. These pests cause small stinging sensations and jump around constantly. This can cause allergic reactions, leaving red welts on your pet's skin. Fleas feed on your pets' blood which puts them at risk for anemia. Pale gums and pets that are more tired than usual are signs of a significant flea infestation.
Fleas may also cause sudden hair loss because of the constant scratching and biting where they're getting bitten. Their bites may also cause allergic reactions that lead to hair loss. You should contact your veterinarian if you notice sudden hair loss or allergic reactions.
Our dedicated flea management in Olympia is completed by professionals that will do whatever it takes to get the job done right. Our generational business offers same-day appointments and discounts for senior citizens or referrals.
---
Schedule your appointment today by calling us at (360) 819-1230 or filling out our online form. There's no one size fits all pest solution!
---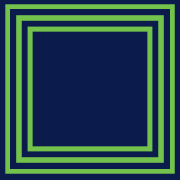 We're Crawling With
Great Reviews
"Always prompt, always efficient, and always provides quality service with a friendly attitude."

- Melissa D.