Seasonal Pest Management in Olympia
Thorough Pest Solutions in Thurston County, Mason County & Beyond
At Olympia Pest Management, we only provide reliable services as a green pro and quality pro certified professionals. We will do everything it takes to get the job done right when you experience seasonal pests like spiders, stink bugs, and box elder beetles.
Don't let these insects ruin the seasons you love when we offer expert seasonal pest management in Olympia. Our quarterly maintenance plans include spider reduction and many other pests that can disrupt your home. Trust our team with same-day appointments when you need reliable and fast solutions.
Don't delay! The experts are here to help your home. Call (360) 819-1230 to schedule a free inspection.
Common Seasonal Pests
In the Spring and Summer, you may be more than excited to go out and enjoy the warm weather, but seasonal pests like spiders can ruin your fun.
Don't let pests take the joy out of your favorite seasons when we offer pest management for these insects:
The summer is when spiders are the most active. Washington commonly finds the Eratigena atrica, or giant house spider, in basements or garages where they look for food and nest. Your home often provides the necessities they need to thrive, like shelter, water, food, and a comfortable temperature. We can help remove spiders with traps, insecticides, and other techniques.
Box elder beetles feed off of the seed of maple trees, so they are most active in the spring after the seeds have fallen off the trees. Luckily, these bugs don't transmit disease or sting, but they can stain light-colored surfaces in your home. We provide long-lasting solutions that kill larvae and prevent them from entering your home.
The active season for stink bugs is March through September or summer into early fall. Like most other pests, these insects are attracted to the warmth and shelter of your home. The best way to keep these bugs away is pest exclusion to seal vulnerable areas of your home that pests use to enter. Our expert seasonal pest management in Olympia helps reduce all of these bugs so you can enjoy the warm weather.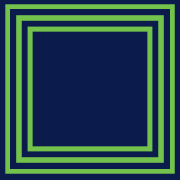 Same-Day Services Often Available

Customized Service For Your Needs
Pest Reduction Maintenance
These three seasonal pests are not the only bugs your home suffers from. If you constantly experience recurring pests that don't just go away with one service, you should consider one of our three maintenance plans. These solutions reduce the stress of finding an infestation and scheduling a time that works for you because we rarely need interior access. These maintenance plans mean you're always taken care of.
Our annual and semi-annual plans provide general pest reduction that helps with stink bugs and box elder beetles. However, our quarterly service specifically targets spider reduction, ants, rodents, and stinging insects, along with general pest reduction for a comprehensive solution. This means we provide applications to the exterior of your home during every season, so you're never left without a solution.
Trust the team at Olympia Pest Management because we will do whatever it takes to get the job done right. As generational exterminators, we treat our customers like family with same-day appointments and senior discounts. Don't trust anyone else but our certified professionals when you need dedicated seasonal pest management in Olympia.
Schedule an appointment with the professionals by calling at (360) 819-1230 or filling out an online contact form. For a cleaner, pest-free home, we're here for you!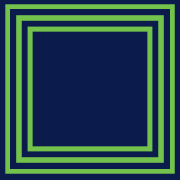 We're Crawling With
Great Reviews
"Miles is a professional and always has a smile on his face."

- AJ & Rhonda