Olympia Ant Management
Quality Pest Management in Thurston County & Beyond!
We started five years ago as a generational business that wanted to treat customers like one of our own. Our professionals work hard to provide a customized experience based on your specific property and needs. Don't let ants ruin your summer fun when Olympia Pest Management provides professional ant management in Olympia that you can trust.
---
There's no one size fits all. Call our team today at (360) 819-1230 to schedule a free inspection!
---
Ant Infestation Pest Maintenance
We're here to take care of your ant issues no matter how persistent they are with these maintenance plans:
Annual service: This covers carpenter ants and general pest reduction with a yearly exterior product application. If you don't experience pests often, this is a great solution that deters the intrusion of ants and other pest populations. However, these pests may reappear between services.
Semi-annual service: For general pest reduction, rodent monitoring, and carpenter ant management, we provide exterior product application every six months. This limits spider activity, carpenter ant intrusion, and general pest populations.
Quarterly service: If your space needs a comprehensive solution, our quarterly solutions cover a reduction of yellow jackets, paper wasps, spiders, odorous house ants, rodents, carpenter ants, and general pests. Seasonal product application for these pest varieties minimizing their entry into your building and can keep your family safer.
What Are Flying Ants?
Flying ants in Olympia, Washington are most likely field ants or carpenter ants. These flying ants may find their way into your home or business, especially during the warmer months of the year. While flying ant populations are generally minimal, they can become more troublesome when left unchecked and can potentially cause damage to property that may not be easily reversible.
However, proactive measures such as monitoring entry points in the home and caulking those points of entry can help reduce the impact of a potential infestation. It is also advantageous to employ a pest control service to forestall any further issues.
Carpenter ants attack the wood around your home by building nests in burrowed-out wood. This can significantly reduce the strength of your structure. Odorous House ants leave an unpleasant odor and can be quite a nuisance. Don't let these ants control your everyday activities when our dedicated ant management in Olympia is a trusted solution. Though Carpenter and Odorous House ants are most common, we are proud to offer services that help cover a wide variety of ants.
Signs You Need Professional Ant Control
Ants can be a nuisance in your home, but they are usually not dangerous. If you are seeing ants in or around your home regularly, it may indicate that you have an ant problem.
Other signs of an ant problem include:
Spotting ant nests in your yard
Seeing trails of ants on countertops
Sweet smells that could attract ants
If you have any suspicions that you may have an ant issue, it is best to contact our pest control specialists to come and assess your home. Taking this step as soon as possible will help minimize any further intrusion from these unwanted pests.
Why Choose Our Ant Control Services?
At Olympia Pest Management, we understand the frustration and inconvenience that comes with an ant infestation. That's why we offer effective and reliable ant control services to help protect your property and ensure your peace of mind.
Here's why you can count on our Olympia exterminators:
Expertise: Our team of highly trained technicians has extensive knowledge and experience in dealing with ant infestations. We stay up-to-date with the latest pest control techniques and use proven methods to eliminate ants from your property.
Customized Solutions: We understand that every ant infestation is unique, and that's why we take a personalized approach to develop a customized ant control plan that addresses your specific needs. We identify the ant species, locate their nests, and implement targeted treatments to effectively eliminate the infestation.
Eco-Friendly Methods: We prioritize the safety of your family, pets, and the environment. That's why we use eco-friendly pest control products and techniques that are effective in eliminating ants while minimizing any potential harm to non-targeted organisms.
Long-Term Prevention: Our goal is not just to eliminate the current ant infestation, but also to prevent future infestations. We provide recommendations and tips on how to make your property less attractive to ants, such as sealing entry points and removing food sources.
Customer Satisfaction: We are committed to providing exceptional customer service. Our team is friendly, professional, and dedicated to ensuring your complete satisfaction. We strive to exceed your expectations and make the ant control process as smooth and hassle-free as possible.
Don't let ants take over your home or business. Contact Olympia Pest Management today to schedule a consultation and take the first step towards effective ant control.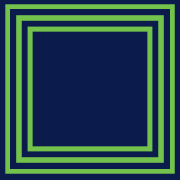 Same-Day Services Often Available

Customized Service For Your Needs
The key to proper ant control is to eliminate the queen successfully. Most ant colonies revolve around protecting and feeding their queen so it can continue to reproduce. Without a strong queen, the colony will fall apart.
We reduce ants with multiple exterior product applications that include broadcast insecticide. A liquid treatment is spread to prevent the original colony from splitting up and creating more queens. Limiting the growth and spread of these ants is critical to a long-lasting reduction.
Bait may also be used with a mix of attractive food for ants. This slow-acting insecticide is safe for pets or other wildlife we don't want to harm. Ants will take the insecticide to their colony for food, where they will eventually reach the queen. However, because this insecticide is slow acting, it may take up to eight weeks for it to come into full effect.
By using these two techniques, we can effectively reduce ants in your home. Though this can be a one-time service, we recommend choosing from one of our above maintenance plans for long-lasting results. Olympia Pest Management is the team that will treat you like family with same-day appointments and individualized solutions for your space.
---
Don't delay when we offer professional ant management in Olympia. Schedule your free estimate by calling us at (360) 819-1230 or filling out our online contact form.
---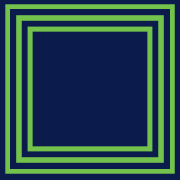 We're Crawling With
Great Reviews
"Always calls or emails with upcoming treatment times."

- Robert & Barbara S.